Aunt Nikki came to Toronto, for the first time, in late January. While showing her around the city, we helped celebrate her 30th birthday!
A trip to the St. Lawrence Market filled our Saturday morning and fueled the birthday cooking and baking to come.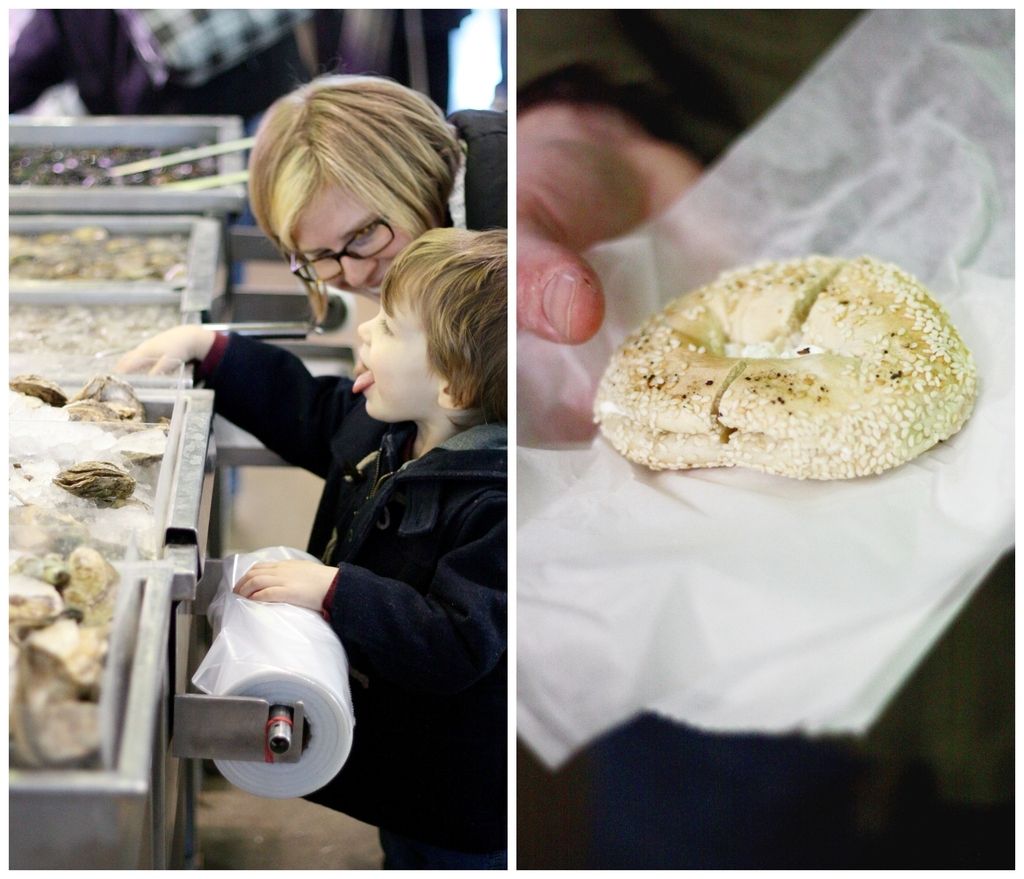 On Sunday, we drove to Niagra Falls. It is about an hour from our house. The last time we visited was in the Spring, so this was a totally different experience.
The falls are remarkable in the winter if you can brave the cold. The area closest to the largest waterfall is covered in a a layer of thick ice and the wintery mist is absolutely beautiful.
We're so glad that Aunt Nikki came to visit- we hope that the trip made her 30th Birthday especially memorable!